Enjoy SKILLZ Training right here in East Wareham with our Kids Karate, Brazilian Jiu-Jitsu and Fitness Programs.
Join us at The POUND Martial Arts Center for access to the world-renowned SKILLZ Kids Martial Arts program right here in East Wareham! This age-specific programming will help your child grow like never before with physical, mental, and social skill building that will serve them for years.
SKILLZ Kids Martial arts at The POUND offers your child instruction that is specifically tailored to the developmental stages children progress through as they age. Students learn and grow together alongside classmates of similar ability levels and mental development.
Find the Kids Martial Arts program that works best for your child:
Kids BJJ Kids Karate Kids Fitness

Kids Martial Arts Training For EVERY Child
Are you looking for a class where you child can enjoy individualized attention and tested instruction that has been proven to help children show real, sustainable growth? Then check out all the Kids Martial Arts classes we offer at The POUND:
Early SKILLZ (ages 2-4): Early instruction built around fun and entertainment, this class is designed to help your child enjoy physical activity and foundational instruction.
Basic SKILLZ (Ages 5-6): Playing up these students' creativity and problem-solving, our Basic SKILLZ classes use confidence-boosting instruction to get the most out of students.
Core SKILLZ (Ages 7-9): Becoming proficient in problem-solving and vocabulary, Core SKILLZ students continue building on their physical skills while developing more independence.
Extreme SKILLZ (Ages 10 and up): Some of our most accomplished students, this program continues to instill confidence and a sense of accomplishment through Martial Arts training and leads to a mastery of the martial arts.
Elite SKILLZ (Black Belts): Once your child has mastered the foundations, our Elite SKILLZ class will guide them through belt progressions that lead to a mastery of the Martial Arts and eventually a black belt!
Want to learn more? Check out everything this cutting edge Kids Martial Arts program features by clicking here: SKILLZ Kids Martial Arts!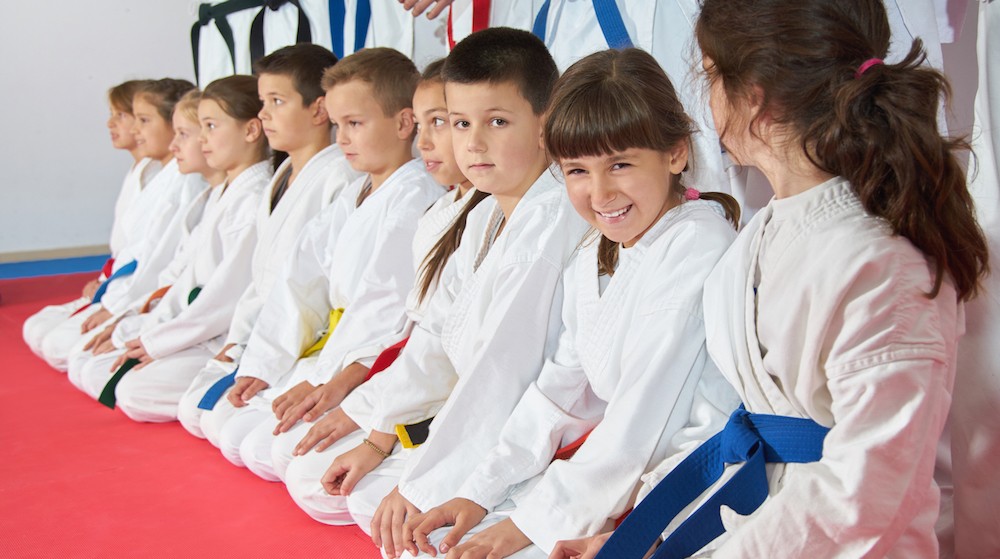 And there's even more! Our Kids Martial Arts programming also includes innovative groups like:
Leadership team
Competition team
Demo team
And SKILLZ Signature, a creative movement class!
Your child will build confidence, strength, and attention to detail with classes that are designed to keep the motivated week after week.
Sign Your Child Up For Kids Martial Arts Training Today
Better than team sports and other activities, Kids Martial Arts and Kids BJJ training at The POUND Martial Arts in East Wareham will help your child grow and develop important life skills that will serve them well into adulthood.
Get started today by filling out the form on your screen now and we'll reach out to answer all of your questions. Then we'll get your child signed up for their very first class!